Private Prague Pleasure Tours
It's our pleasure to serve you more about the Prague history, legends, houses, churches, castle and other unique sights and famous people that influenced this magic city.
The tour can start any time you want, the guide or the driver will pick you up at your hotel or at the restaurant, railway station, airport, or any other place you wish.
Our licenced tour guides speak fluently English, German, French, Italian, Spanish, Russian, Japanese, Turkish, Portuguese, Greek, Scandinavian languages (Swedish, Norwegian, Finish, Danish), Polish, Hungarian, Chinese, Hebrew and many other languages.
All types of transportation are availabe to make your trip comfortable - cars, vans, limousines, buses & coaches.
Please, click over an icon to learn more about our tour offer in Prague!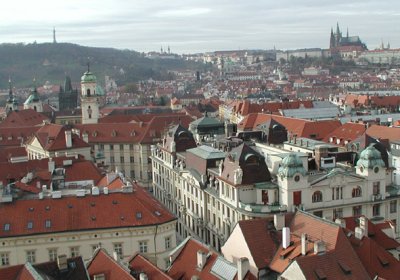 Prague by Vintage Car
See Prague from the car made in the beginning of the 20th century.


Tour Code: P 13





Prague Breweries and Beerhouses Tour
Brewing and beer-tasting.


Tour Code: P 14





Prague Shopping Tour
Our guide will help you to find antique and crystal shops.


Tour Code: P 15





Prague With a View Tour
See our beautiful city spread out before you.


Tour Code: P 22





Private Boat Trips
for individuals and for groups
private parties on the boat
nice gift
sightseeing private boat trip


Tour Code: P 27





Private Vintage Streetcar Ride
See Prague from the vintage tram.
Have a party seeing the city from the vintage tram.

PRIVATE VINTAGE STREETCAR - TRAM RIDE
Come to see Prague from the vintage tram - the Streetcar.



Tour Code: P 33



We also offer different city tours and country trips and combinations of city tours and trips outside of Prague.
We organize programs for business groups, as well as conventions and pleasure trips .
Join us to see magic Prague - one of the most beautiful cities in the world!