Lugares de interés turístico de la Praga protestantes y los lugares relacionados con la Reforma husita.
Tour availability:



Descubra con nuestro guía la fascinante historia de la Praga protestante. Visite la iglesia, donde Jan Hus, el predecesor de Martin Luther, predicó; donde por primera vez en la historia se comulgó bajo las dos especies, cien años antes de que Martin Luther y sus ideas revolucionarias cambiaran el mundo. Le llevaremos a los lugares históricamente vinculados con la Iglesia de los husitas , utraquistas, fraternidad de los hermanos, los luteranos o calvinistas. Iremos a los lugares en donde se originaron o fueron utilizados por los miembros de estas iglesias antes de la Guerra de los Treinta Años en el siglo 17.
LA DURACIÓN DE LA VISITA ES DE 4 HORAS,
PUEDE INCLUIR
SOLAMENTE GUÍA.
Entradas no incluidas.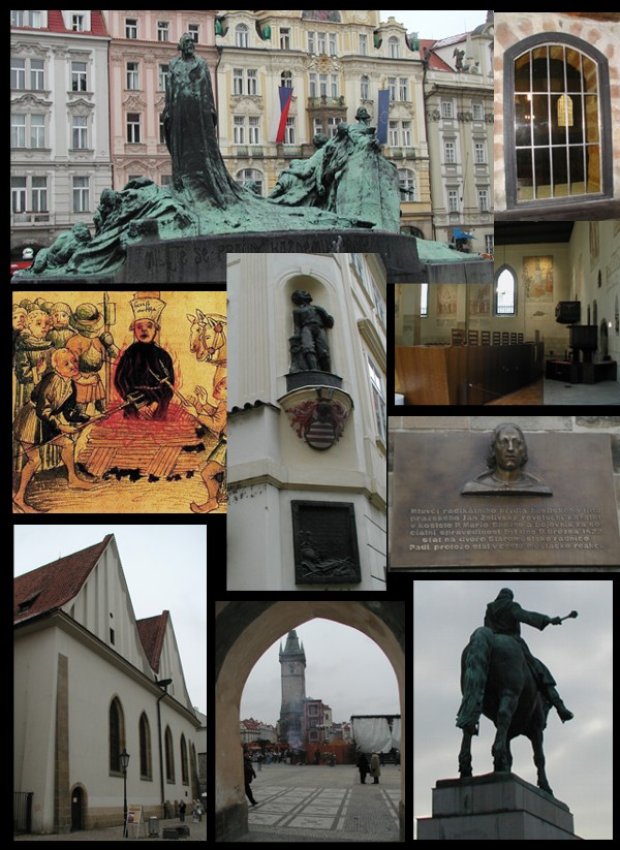 Visitas Privadas de Praga
Organizamos visitas privadas especialmente para ustedes.
Guías con licencia que hablan inglés, alemán, francés, italiano, espaòol, ruso, japonés, etc.
Todos los tipos de transporte estan a su disposición, coches de turismo, furgonetas, limusinas, autocares.
Las visitas se pueden iniciar a cualquier hora elegida por ustedes.
Siempre van encontrar a su guía en el lugar de início de visita elegido por ustedes.
Ofrecemos diferentes tipos devisitas de la ciudad y una variedad de visitas fuera de Praga.
Organizamos programas para grupos incentivos, asistentes a congresos o simplemente para quienes quieren descansar.
Please send an e-mail to order the tour!