Prague by Night Tour
Order Tour Code: P 11
Tour availability:



Russian text:


Spanish text:


German text:

This tour takes three - four hours and it is a driven or walking tour, in case your hotel is in a historical center.
If you are coming to Prague for a very short time and have only the late afternoon to see the city, this tour is perfect for you.

3-4 HOUR TOUR
GUIDE and VEHICLE
or GUIDE ONLY
Tickets to attractions are not included in the tour price.

Video: Prague By Night Private Tour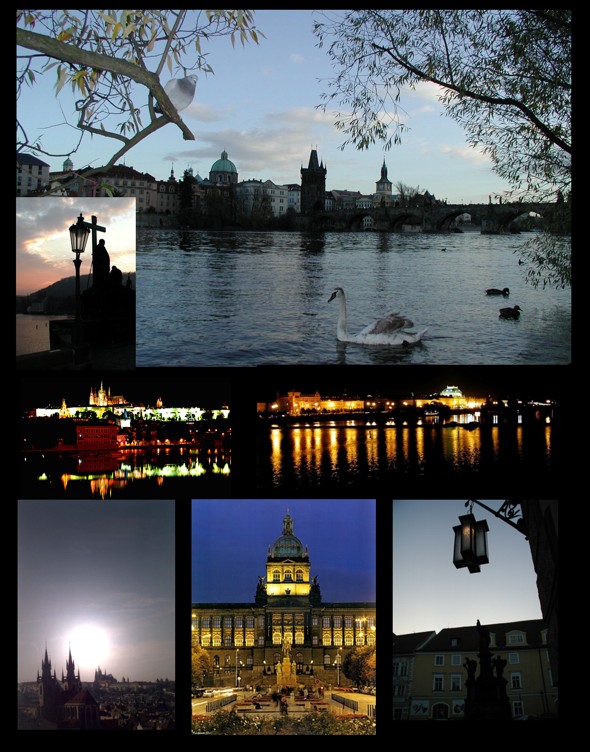 "Once a year only, on the day of the Summer Solstice (June 21st), Prague´s St. Vitus Cathedral is the site of a most mysterious happening which is visible from the Old Town Bridge Tower. As it sets, the sun´s rays fall upon the cathedral´s presbyterium, shining precisely on the area where Czech kings and saints lie buried. This effect, which has no equal in Gothic Europe, reflects Charles IV´s deep understanding of the city´s urban lay-out, accomplished by his architects."


text - Jiri Kuchar - "Praha esotericka"

Prague monuments begin to light up after dark. The first to light up are monuments from the 10th century, then every 3 minutes monuments of a century younger. One minute after midnight the monuments of the 21st century are first to be switched off and every 3 minutes afterwards monuments a century older follow. 1928 is considered to be the first year of this festive floodlighting. The Charles Bridge, Tın Church, Old Town Hall and Prague Castle were illuminated then.

Prague Castle - is illuminated from dusk unitl 1 a.m. in summer and until midnight in winter, on special occasions even longer Petrin View Tower is lit from dusk through the night until morning




Our popular tours are outlined on our web sites:
www.private-tours.net
www.private-tours.cz
jewish.tourstoprague.com

Please send an e-mail to order the tour!

---


Any reproduction and using of texts or graphics without written permission is not permited!
© 2006 Private Tours Prague
Last updated on Oct 11, 2015