Krakow
Polish medieval town protected by UNESCO.
Order Tour Code: CA14
Tour availability:



Krakow was the capital of Poland for many centuries, it used to be the seat of kings, drawing great scholars and artists from the whole world.
The renaissance Royal Castle at Wawel, the gothic St Mary's Basilica, the historical trade pavilions of the Cloth Hall, the former separate Jewish city of Kazimierz.
The city of Krakow is the capital city of the Malopolskie or Little Poland province in the southern region of Poland. It covers both banks of the Wisla river. Uplands region at the foot of the Carpathian Mountains.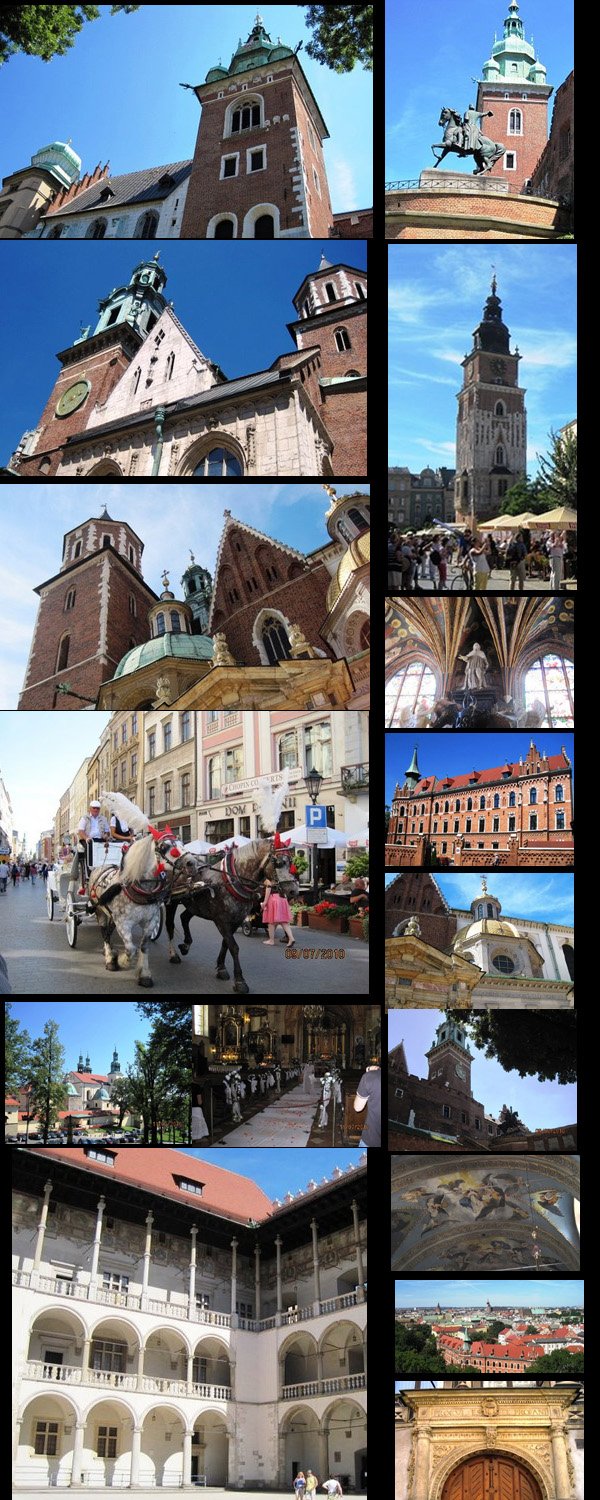 There is the legend that it was built on the cave of a dragon whom the mythical King Krak had slain. However, the first official mention of the name was in 966 by a Jewish merchant from Spain, who described it as an important centre of trade in Slavonic Europe.
The 16th century was Krakow's golden age. Under the influence of the joint Polish-Lithuanian Jagiellonian dynasty, Krakow became a centre of science and the arts.
There were built the concentration camps near Krakow during WW II, including Plaszow and Auschwitz. After German withdrawal, the city escaped complete destruction and many buildings were saved.
In 1978, UNESCO placed Krakow on the World Heritage Sites list.
In the same year, the Archbishop of Krakow, Karol Wojtyla, was made Pope John Paul II.
It is the most visited place in Poland.

It takes 5-6 hours to drive to Krakow from Prague.

We offer the transfers from Prague to Krakow and country trips, but it would be about 16 hour round trip.

Making the transfer to Krakow we suggest to visit some sights on the way.


Our popular tours are outlined on our web sites:
www.private-tours.net
www.private-tours.cz
jewish.tourstoprague.com

Please send an e-mail to order the tour!