Franz Kafka in Libechov and Zelizy
Order Tour Code: C N8
Tour availability:


Come with us, either by vehicle, or it is possible to combine it with the boat trip, to the little towns called Zelizy and Libechov.

Franz Kafka visited Libechov in 1902 and sitting by the little chapel on the hill, he wrote his friend Oskar Pollak about his summer stay in this town. He wrote about the vineyards and the little house that looks like beeing from the fairy tale and that is the first one and the last one in the town on the way to Prague.

In November, 1919, Franz Kafka during his stay in the little town outside Prague called Zelizy, he started to write a long letter to the one person he feared more than anyone. That person was his father, Hermann Kafka, a successful Prague businessman and a domestic tyrant of epic proportions.

The 100-page letter took Kafka two months to complete. It was "a lawyer's letter," he told his friend and lover Milena Jesenská. In fact, it is a furious indictment. In his fiction, Kafka, a practicing lawyer, saw the world — and the law itself — from the prisoner's dock. Here he appears for the prosecution. But of course, it wouldn't be a letter by Franz Kafka if the charges it brought were not directed as much against himself as against his terrifying father.

Kafka's fear of his father never abated. Fear dictated the "Letter" from first sentence to last. "Recently you asked me," he begins, "why I maintain that I'm afraid of you. And, as usual, I didn't know how to answer, in part because of my fear of you; and in part because my fear rests on so many details that I couldn't even have discussed half of it."

Letter to His Father is the name usually given to the letter Franz Kafka wrote his father Hermann in November 1919, indicting him for his emotionally abusive and hypocritical behavior towards him.

Kafka hoped the letter would bridge the growing gap between him and his father, though in the letter he provides a sharp criticism of both:
"Dearest Father,
You asked me recently why I maintain that I am afraid of you. As usual, I was unable to think of any answer to your question, partly for the very reason that I am afraid of you, and partly because an explanation of the grounds for this fear would mean going into far more details than I could even approximately keep in mind while talking. And if I now try to give you an answer in writing, it will still be very incomplete..."[1] According to Max Brod, Kafka actually gave the letter to his mother to hand on to his father. His mother never delivered the letter but returned it to her son. The original letter, 45 pages long, was typewritten by Kafka and corrected by hand. Two and a half additional pages were written by hand.
Hermann Kafka never read his son's desperate letter; it was never sent. Perhaps he would have dismissed it by roaring, "Not a word of contradiction!" as he did evening after evening at the family supper table. Or he might have brushed it aside, as he did his son's few published writings, by directing him to "leave it on the bedside table." Had he read it, he would probably have been disturbed less by the rage and hatred that boil up between so many of the lines — after all, rage and hatred were his native elements — but by the baffled and terrified love which infuses the letter from beginning to end.
Then again, we have only the son's side of the story. Once when Franz Kafka was strolling with his younger friend Gustav Janouch in Prague, they ran into Hermann Kafka leaving his shop. As they drew near, Hermann boomed, "Franz. Go home. The air is damp." In a whisper, Kafka explained, "My father. He's worried about me," adding, "Love often wears the face of violence."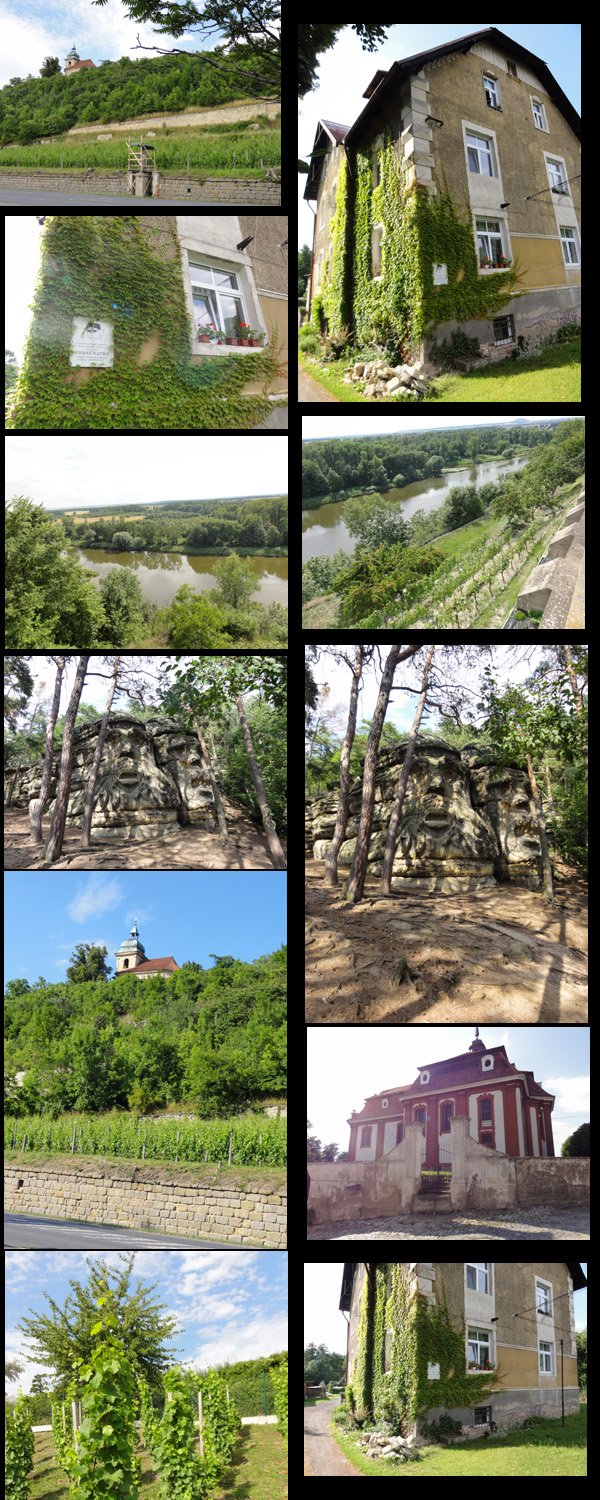 His father's physical and psychological strong presence was so overwhelming for Franz, who had completely different interests than his father had and wanted his son to have, that he actually tried to escape him several times – and failed. Franz furthermore describes traumatic scenes of his youth, in which the much stronger father always tyrannized the young Franz. Later in his life there are also Franz' several attempts to marry, another means to escape the father's shadow into his own life, that originate from the difficult relationship with Hermann Kafka. Of course, every attempt is doomed from the beginning on because there is no way for Franz to free himself from this overwhelming and omnipresent father-figure.
Then, at the very end of his letter, he even comes up with his version of a possible response letter from the father. In so doing, most of his former arguments seem to become relative and even wrong. In fact, this passage, Franz Kafka speaking with the imaginary voice of Hermann Kafka, is the key element of the letter to his father and will be the center of the following attempt to show the desperate situation Franz Kafka finds himself in. Furthermore the letter, in its entirety, might also show Kafka's way of escaping his father's influence, or better, be this way.
As a first step, one should ask who the true addressee of the letter is. Did it really fail to reach him, because Hermann Kafka never got it? Or could the intended recipient also be a third person, an unknown reader? Or every possible reader? Or even Kafka himself? And if the father is not the true addressee of the letter, then why was Kafka writing it? To find out about this, one first has to uncover, in exactly what kind of desperate situation, in which there seems to be nothing he could do to better it, Kafka finds himself in. Jean-François Lyotard establishes the term of the wrong: "This is what a wrong [tort] would be: a damage [dommage] accompanied by the loss of the means to prove the damage." (L 5) Kafka certainly got this damage very early in his youth, the description of his father as he perceived him as a child is that of a true monster.

Kafka never gave the letter to his father and he never published it, because it would not have changed anything. With his father being the judge, he could never prove the wrong that he did to him and therefore had to remain the silent victim.

It is a 4 hour round trip.
Please send an e-mail to order the tour!