Frydlant Castle and Chateau
National Cultural Monument once a residence of famous 17th century commander Albrecht Eusebius Valdstejn (Wallenstein)
Order Tour Code: C NN8
Tour availability:

Frydlant belongs to one of the most important historical complexes in Bohemia. It is an example of very precious connection of two architectural units - a medieval castle and a Renaissance chateau. It was founded in the middle of the 13th century. The first owners were Ronovicis, later the Bibersteins and since 1558 the Rederns family resided in the castle. They were not only capable traders and warriors, but also the supporters of the construction works and art. It was them who built the new Renaissance castle and a chapel. In 1622 Albrecht Waldstein, a commander in chief of the imperail troops, one of the most important charactes of the Thirty YearŽ War, bought confiscated property of the Rederns.
After his murder in 1634 the Gallases family comes to Frydlant castle, since 1757 the Clam-Gallases, significant nobility working in foreign and military services at the imperial court.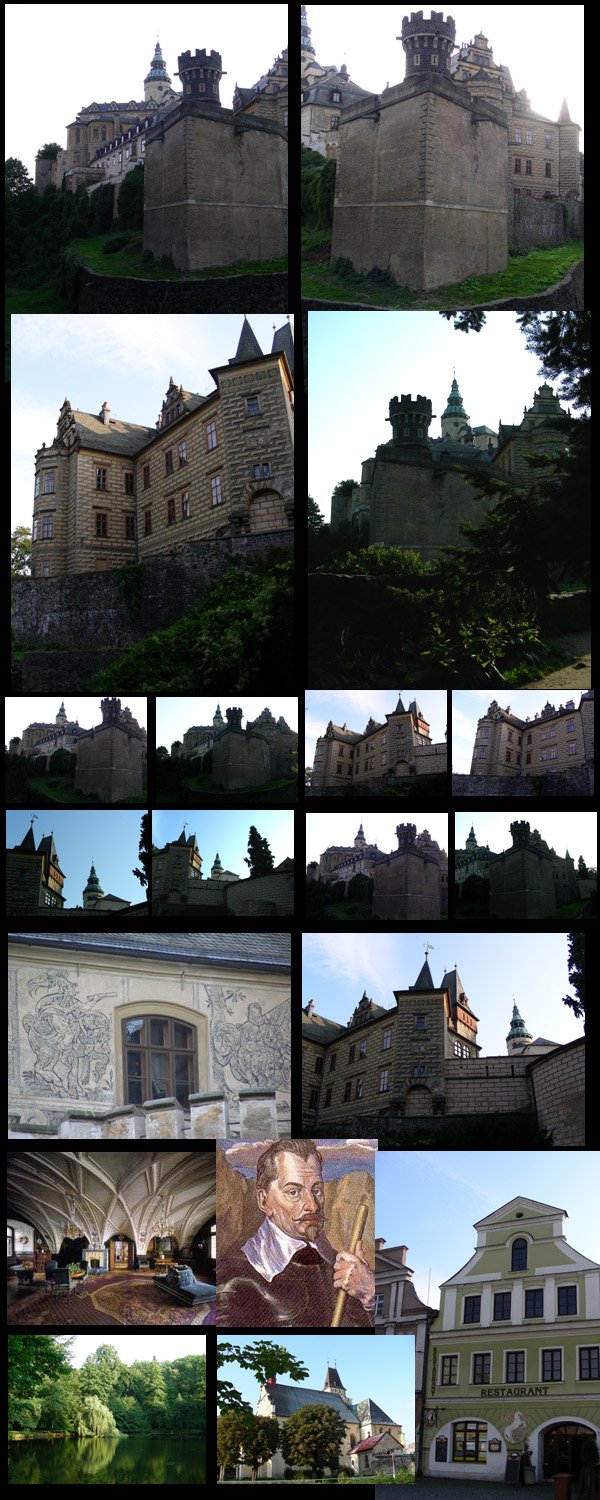 The original shape of the Gothic castle did not survive in its whole to the present days. Today we see the castle as a massive three - floor edifice around a small irregular yard, which is dominated by a high round tower. The chapel and the Renaissance castle were built at the turn of the 16th and 17th centuries by Marco Spazzio di Lancio.
All construction works in the castle complex were finished by addition of another castle wing in the sixties of the 19th century.
In the year 1801 the Clam-Gallases opened the part of the castle which installed collections for the public.
Contemporary exposition presents this oldest castle museum, the chapel with valuable movables and two castle wings.
This castle is one of places that are considered the inspiration of the novel "Castle" written by Franz Kafka.
North from Prague - 2,5 hour to drive
It is an 8 hour round trip.

Our popular tours are outlined on our web sites:
www.private-tours.net
www.private-tours.cz
jewish.tourstoprague.com

Please send an e-mail to order the tour!

---


Any reproduction and using of texts or graphics without written permission is not permited!
© 2006 Private Tours Prague
Last updated on Sep 09, 2008