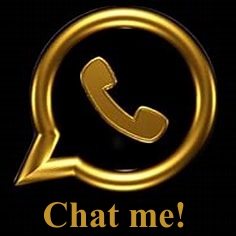 Alfons Mucha Tour
Order Tour Code: P 49
Tour availability:


Come and discover with us more about Alfons Mucha often known in English and French as Alphonse Mucha, a Czech Art Nouveau painter and decorative artist,famous for his distinct style. Visit with us two art museums to see his paintings, illustrations, advertisements, postcards. Learn more about his life, art and the great "Slav Epic", visit with us places connected with his work and life.

You may start any time you require.
It is 100% customized tour for you.
4 HOUR TOUR
GUIDE and VEHICLE
Tickets to attractions are not included in the tour price.

Alphonse Maria Mucha was born in the town of Ivancice, in the region called Moravia in the Czech Republic. In 1871, Mucha became a chorister at the Saint-Peter's Cathedral in Brno, where he received his secondary school education. It is there that he had his first revelation, in front of the richness of Baroque art. During the four years of studying there, he formed a friendship with Leos Janacek who would become the greatest Czech composer of his generation. Although his singing abilities allowed him to continue his education through high school in the Moravian capital of Brno, drawing had been his main hobby since childhood.
He worked at decorative painting jobs in Moravia, mostly painting theatrical scenery. In 1879, he relocated to Vienna to work for a major Viennese theatrical design company. When a fire destroyed his employer's business in 1881 he returned to Moravia, to do freelance decorative and portrait painting. Count Karl Khuen of Mikulov hired Mucha to decorate Hrusovany Emmahof Castle with murals, and was impressed enough that he agreed to sponsor Mucha's formal training at the Munich Academy of Fine Arts.
Mucha moved to Paris in 1887, and continued his studies at Académie Julian and Académie Colarossi. In addition to his studies, he worked at producing magazine and advertising illustrations. About Christmas 1894, Mucha happened to go into a print shop where there was a sudden and unexpected need for a new advertising poster for a play featuring Sarah Bernhardt, the most famous actress in Paris, at the Théâtre de la Renaissance on the Boulevard Saint-Martin. Mucha volunteered to produce a lithographed poster within two weeks, and on 1 January 1895, the advertisement for the play Gismonda by Victorien Sardou was posted in the city, where it attracted much attention.
F. Champenois Imprimeur-Éditeur, lithograph, 1897 Bernhardt was so satisfied with the success of this first poster that she began a six-year contract with Mucha.
Mucha produced a flurry of paintings, posters, advertisements, and book illustrations, as well as designs for jewelry, carpets, wallpaper, and theatre sets in what was termed initially The Mucha Style but became known as Art Nouveau. Mucha's works frequently featured beautiful young women in flowing, vaguely Neoclassical-looking robes, often surrounded by lush flowers which sometimes formed halos behind their heads. In contrast with contemporary poster makers he used pale pastel colors.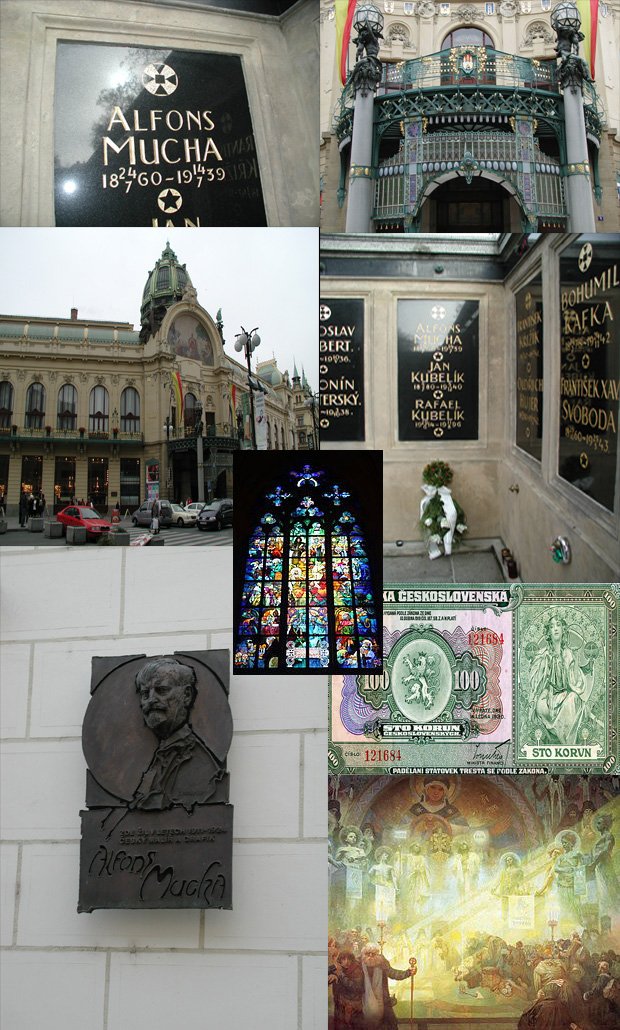 Slav Epic
The Slav Epic is a cycle of 20 large canvases painted between 1910 and 1928. The cycle depicts the mythology and history of Czechs and other Slavic peoples. In 1928, after finishing his monumental work, Mucha bestowed the cycle upon the city of Prague on condition that the city build a special pavilion for it. Prior to 2012, the work was a part of the permanent exhibition at the chateau in the town of Moravsky Krumlov in the South Moravian Region of the Czech Republic. In 2012, all 20 works were moved and are displayed together on the ground floor of the Veletrzni Palace in an exhibition organized by the National Gallery in Prague.
Alphonse Mucha considered it his life's masterwork. He had dreamed of completing such a series, a celebration of Slavic history, since the turn of the 20th century; however, his plans were limited by financial constraints. In 1909, he managed to obtain grants by an American philanthropist and keen admirer of the Slavic culture, Charles Richard Crane. He began by visiting the places he intended to depict in the cycle: Russia, Poland and the Balkans, including the Orthodox monasteries of Mount Athos. Additionally, he consulted historians regarding details of historical events in order to ensure an accurate depiction. In 1910, he rented part of the castle in Zbiroh and began working on the series.
Mucha continued working on the cycle for 18 years, gradually submitting paintings to the city of Prague as he completed them. In 1919, the first part of the series comprising eleven canvases was displayed in the Prague's Clementinum. In 1921, five of the paintings were shown in New York and Chicago to great public acclaim.
In 1928, the complete cycle was displayed for the first time in the Trade Fair Palace in Prague, the Czechoslovak capital.
Alfons Mucha died in July, 1939. Shortly before his death he was interrogated by the Gestapo, as he was an important exponent of public life in Czechoslovakia. During World War II, the Slav Epic was wrapped and hidden away to prevent seizure by the Nazis.
Following the Czechoslovak coup d'état of 1948 and subsequent communist takeover of the country, Mucha was considered a decadent and bourgeois artist, estranged from the ideals of socialist realism. The building of a special pavilion for the exposition of the Slav Epic cycle became irrelevant and unimportant for the new communist regime. After the war, the paintings were moved to the chateau at Moravsky Krumlov by a group of local patriots, and the cycle went on display there in 1963.
The city of Prague has waged a decade-long legal battle over the work which intensified in early 2010. Mucha consideration has been given to relocating the Slav Epic from Moravsky Krumlov (where it had been displayed for almost 50 years), to Prague. The hope was that Prague, a city frequented by many thousands of tourists, would attract increased attention to the series of paintings. Since 2012 the series has been on display at the National Gallery's Veletrzni Palace.
The rising tide of fascism during the late 1930s resulted in Mucha's works and his Slavic nationalism being denounced in the press as 'reactionary'. When German troops moved into Czechoslovakia during the spring of 1939, Mucha was among the first persons to be arrested by the Gestapo. During his interrogation, the aging artist became ill with pneumonia. Though released eventually, he may have been weakened by this event. He died in Prague on 14 July 1939, due to lung infection, and was interred there in the Vysehrad cemetery.
Although it enjoys great popularity today, at the time when he died, Mucha's style was considered outdated. His son, author Jiøí Mucha, devoted much of his life to writing about him and bringing attention to his artwork. In his own country, the new authorities were not interested in Mucha. The Slav Epic was rolled and stored for twenty-five years before being shown in Moravsky Krumlov, and a Mucha museum opened in Prague, managed by his grandson John Mucha.
Mucha's work has continued to experience periodic revivals of interest for illustrators and artists. Interest in Mucha's distinctive style experienced a strong revival during the 1960s (with a general interest in Art Nouveau)[10] and is particularly evident in the psychedelic posters of Hapshash and the Coloured Coat, the collective name for British artists Michael English and Nigel Waymouth, and Bob Masse.
Mucha's work is a strongly acknowledged influence for Stuckist painter Paul Harvey.
The band Soilent Green used a picture by Mucha for the cover art of their album Sewn Mouth Secrets.
One of Mucha's paintings, Quo Vadis or alternately Petronius and Eunice, was the subject of a legal dispute in 1986. The judgment by Richard Posner describes parts of Mucha's life and work biographically.
Among his many other accomplishments, Mucha was also the restorer of Czech Freemasonry.
One of the largest collections of Mucha's works is in the possession of former world no. 1 professional tennis player Ivan Lendl, who started collecting his works upon meeting Jiri Mucha in 1982. His collection was exhibited publicly for the first time in 2013 in Prague.
Please send an e-mail to order the tour!

editatours@gmail.com