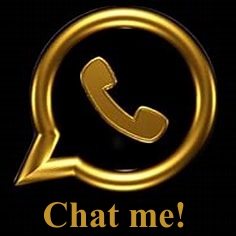 Gustav Mahler
Follow steps of Gustav Mahler a classical music composer.
Order Tour Code: C B6
Tour availability:


FOLLOW STEPS OF GUSTAV MAHLER IN BOHEMIA

Come with us to see the places Gustav Mahler´s family lived, where this famous Bohemian-Austrian composer and conductor was born and raised. 8 HOUR ROUND TRIP


"I am thrice homeless," Mahler once said. "As a native of Bohemia in Austria, as an Austrian among Germans, and as a Jew throughout the world. Everywhere an intruder, never welcomed."

KALISTE VILLAGE - BIRTHPLACE OF GUSTAV MAHLER
Before the foundation of the distillery there was a seigniorial wine distillery mostly hired by the Jews. In 1827 the wine distillery was hired and later bought by Šimon Mahler. His son, Bernard Mahler, was born in his earlier place of residence, Lipnice nad Sázavou. In 1857 he married Marie Hermannová who came from Ledec. Together they bought an inn.
On 7 July, 1860 their second son Gustav Mahler was born in an uncomfortable one-floor house on the edge of the village where his father ran a shop and an inn. The little house burnt to ashes before the Nazi occupation and a new house was built in its location on the roadside. The parents sold the house and moved to Jihlava in 1865.


JIHLAVA TOWN - HOUSE GUSTAV MAHLER LIVED
Gustav studied at the local grammar school where he passed his school leaving examinations. As a child, he learnt to play the violin, piano and accordion and he very much loved the music of folk instruments. The Mahlers were a purely Czech family. His grandfather Simon lived in Kalistě for about 40 years. He used to visit Jihlava, Havlíckuv Brod, Ledec, Vlasim and the surroundings of Cáslav until the death of both of his parents in 1889. Throughout his life he remained an admirer and promoter of Czech music. After graduating from the University of Vienna and the conservatoire, Gustav Mahler worked as a conductor and later as the director of opera in Olomouc, Prague, Leipzig, Budapest, Vienna and New York. He made several major symphonies.
The Seventh Symphony was played in Prague in 1908 for the first time. The Ninth Symphony called "Písen o zemi" (The Song of the Earth) was not found until after his death. He introduced Smetana´s operas to Vienna. He also acted at New York Opera in America, from where he returned fatally ill in the spring 1911. He died on 18 May, 1911 in Vienna. People from all over the world come to Kaliště to visit Gustav Mahler´s native house.
During an accidental visit of the representatives of Musica noster amor foundation an idea arose to reconstruct the house and make it accessible for music lovers. Therefore the local authorities purchased it from its owners and the foundation under the leadership of Václav Hudeček, an outstanding violinist, undertook to carry out the reconstruction. The project proceeds under the patronage of Gabriela Beňačková, the world famous soprano. A rose park was founded in front of the former school to commemorate the personalities who passed on the legacy of Gustav Mahler. Presently, there are roses planted in memory of Rafael Kubelík, Zubin Mehta as well as two roses from Great Britain from the Company of Antonín Dvořák and Graham Melville Mason etc.
On Sunday, 19 June, 1960 a celebration was held by the Association of Czech Composers and the House of Adult Education in Humpolec to commemorate the 100th anniversary of the birth of Gustav Mahler, the renowned conductor and composer. Many significant personalities from the sphere of culture and politics accepted the invitation, such as the composer Václav Dobiáš, as well as Mr. De la Grange from Mahler Society, France, a representative of Mahler Society, Italy and Professor Rubín of Vienna with his spouse. In the presence of the deputies of the local national committee a memorial plaque made by the Czech sculptor and medal maker Milan Knobloch was unveiled on Mahler´s native house.
To commemorate the 120th birth anniversary, guests from Austria, France and Japan arrived. Five years later a 15 days´ trip in Gustav Mahler´s footsteps was organized.
On 7 July, 1990 a celebration was organized commemorating the 130th birthday anniversary of Gustav Mahler. A display board presenting the life and work of Gustav Mahler was set up. On the celebration day a mass and a commemoration were held at the memorial plaque. In the afternoon a cultural programme took place and the spectators could enjoy the performances of Marietta dance group and Lesanka brass band. Around 800 visitors took part in the programmes.
On 1 June, 1996 the first celebration dedicated to Gustav Mahler was held in the Church of St. John the Baptist. After official speeches, the world famous virtuoso Václav Hudeček played the violin and several compositions by Gustav Mahler were played by the Prague Chamber Philharmony with soloist mezzosoprano Dagmar Pecková. The concert was conducted by Jiří Bělohlávek. After the concert the celebration continued near the school, where two roses were planted in memory of Mahler conductors Zdeněk Košler and Václav Neumann. Among other present celebrities was also the Minister of Culture Pavel Tigrid.
On 24 May, 1997 the second celebration of the native of Kaliště took place. At 2 p.m. there was a performance on an improvized stage moderated by Marta Skarlandtová followed by a benefit concert in the church by Prague Symphonic Orchestra. All the programme was recorded by the Czech Television. Former minister Jiří Diensbier, Čestmír Císař, Prof. Brožek, painter Vladimír Komárek and actress Eva Hudečková were present amongst others. On this occasion a Mahlers family tree was issued comprising more than 500 family members. In it, there is a range of gifted individuals, either musicians or artists and other world famous people. Mahler´s daughter Anna Justina (1904-1988) was a renowned sculptor. The granddaughter Marina (1943) is also a talented artist and she has visited Kaliště many times. Zdenek Mahler (1928) is also well-known. He is a writer and a screenwriter focusing mainly on music.
On 19 September, 1998 the reconstruction of Gustav Mahler´s native house was celebrated. Musica noster amor foundation along with firm OPEL are the most significant sponsors. Among prominent guests were many celebrities, such as Marina, Gustav Mahler´s granddaughter, Thomas Hapson with his wife and Gabriela Benackova.
On 11 December, 1999 there was a Christmas concert in Gustav Mahler´s concert hall in Kaliště. Jazz, swing and classic Christmas music were played by the Czech Swingharmony under Václav Hamacek. A Japanese music theoretist, professor at Tokyo University, a publicist and producer Funayama Takashi visited Kaliště. He is working on his first book about Gustav Mahler.
The museum in Humpolec dedicated a permanent exposition to the life and work of Gustav Mahler inaugurated by people´s artist Václav Neumann in 1986. It was the very first exposition of its kind in the world. It is dominated by a bust of Gustav Mahler by sculptor Milan Knobloch.
On 10 June, 1994 another exposition dedicated to the native of Kaliště was opened in the Museum of Vysočina region in Jihlava.
In 1999 the municipal council of Humpolec awarded a commemorative medal of Dr. Aleš Hrdlička to Gustav Mahler - In memoriam.
Permanent expositions dedicated to Gustav Mahler´s life and work are also opened abroad; for example Baron Prof. Henry- Louis de la Grange is the owner of Bibliothéque Musicale Gustav Mahler in Paris and is the author of the most extensive works about Gustav Mahler. Donald Mitchell is a Mahler tradition supporter in Britain.
Many relatives of Gustav Mahler are buried in the Jewish cemetery over Humpolec. The tombstone situated near the entrance with a cryptogram belongs to the Mahler family. The family of Henry Mahler from California visited Mahler´s native region. Mrs. Sheila Mahler has been working on the family tree for years. During a tour of the cemetery she pointed out another Mahler tombstone. It was the grave of Marie Mahlerová (1801-1883), Gustav Mahler´s grandmother.

HUMPOLEC - JEWISH CEMETERY
The grandmother of composer and some other relatives are buried there.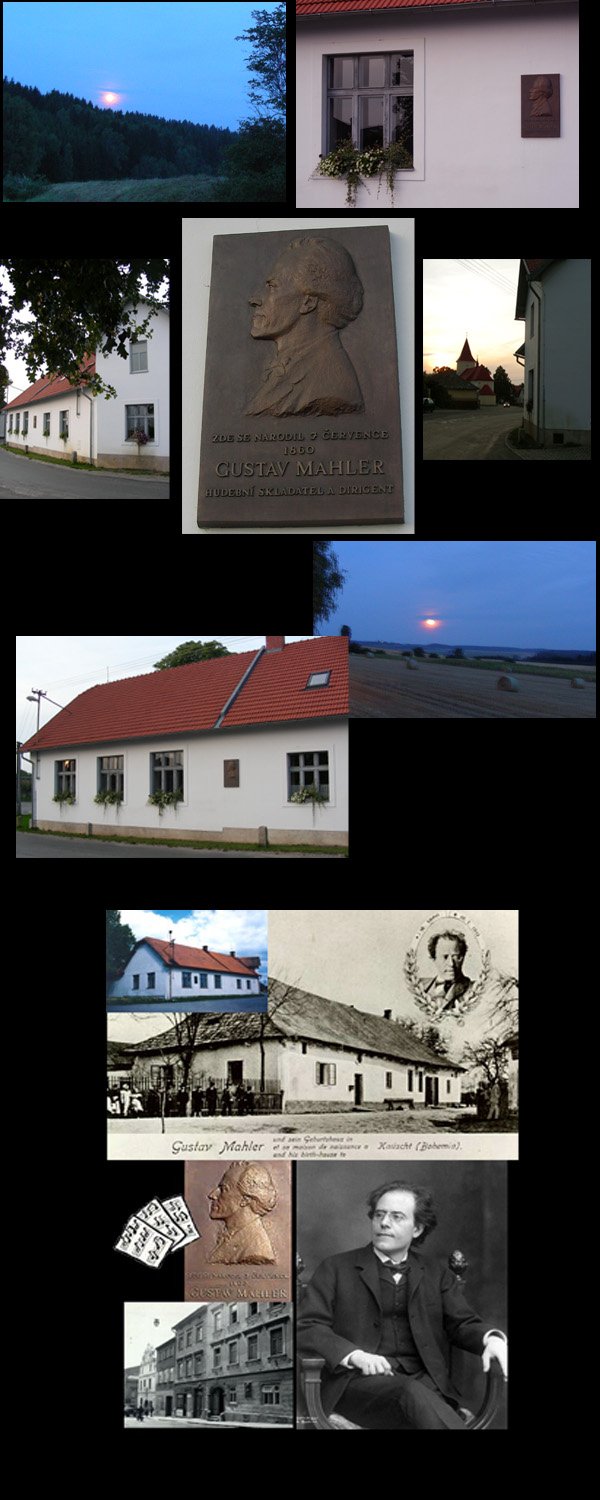 Gustav Mahler (7 July 1860 – 18 May 1911) was a Bohemian-Austrian composer and conductor.
Gustav Mahler was born into a Jewish family in Kalischt, Bohemia. His parents soon moved to Iglau, Moravia, in the Austro-Hungarian Empire, where Mahler spent his childhood. Having noticed the boy's talent at an early age, his parents arranged piano lessons for him when he was six years old. In 1875, Mahler, then fifteen, was admitted to the Vienna Conservatoire where he studied piano under Julius Epstein, harmony with Robert Fuchs, and composition with Franz Krenn. Three years later Mahler attended Vienna University, where Anton Bruckner was lecturing. There he studied history and philosophy as well as music. While at the university, he worked as a music teacher and made his first major attempt at composition with the cantata Das klagende Lied; the work was entered in a competition, but failed to win a prize.
In 1880, Mahler began his career as a conductor with a job at a summer theatre at Bad Hall; in the years that followed, he took posts at successively larger opera houses: in Ljubljana in 1881, Olomouc in 1882, Vienna in 1883, Kassel in 1884, Prague in 1885, Leipzig in 1886 and Budapest in 1888. In 1887, he took over conducting Wagner's Der Ring des Nibelungen from an ill Arthur Nikisch, firmly establishing his reputation among critics and public alike. The year after, he made a complete performing edition of Carl Maria von Weber's unfinished opera Die drei Pintos, the success of which brought financial rewards and contributed to his gradually growing fame. Johannes Brahms was greatly impressed by his conducting of "Don Giovanni". His first long-term appointment was at the Hamburg Opera in 1891, where he stayed until 1897. From 1893 to 1896, he took summer vacations at Steinbach am Attersee in Upper Austria, where he revised his Symphony No. 1 (first heard in 1889), composed his Symphony No. 2, sketched his Symphony No. 3, and wrote most of the song collection Lieder aus 'Des Knaben Wunderhorn' (Songs from 'The Youth's Magic Horn'), based on a famous set of heavily redacted folk-poems.
In 1897, Mahler, then thirty-seven, was offered the directorship of the Vienna Opera, the most prestigious musical position in the Austrian Empire. This was an 'Imperial' post, and under Austro-Hungarian law no such posts could be occupied by Jews. Mahler, who was never a devout or practising Jew, had, in preparation, converted to Roman Catholicism. In ten years at the Vienna Opera, Mahler transformed the institution's repertoire and raised its artistic standards, bending both performers and listeners to his will. When he first took over the Opera, the most popular works were Lohengrin, Manon, and Cavalleria rusticana; the new director concentrated his energies on classic operas of Christoph Willibald Gluck and Wolfgang Amadeus Mozart, and, in collaboration with the painter Alfred Roller, created shadowy, transfixing productions of Fidelio, Tristan und Isolde, and Der Ring des Nibelungen. Mahler worked at the Opera for nine months of each year, with only his summers free for composing; these summers he spent mainly at Maiernigg, on the Wörther See. In that idyllic setting he composed his fourth through eighth symphonies, the Rückert Lieder and Kindertotenlieder (Songs on the Death of Children), both based on poems by Friedrich Rückert, and Der Tamboursg'sell, the last of his 'Des Knaben Wunderhorn' settings.
Gustav MahlerIn 1902, Mahler married Alma Schindler (1879–1964), the stepdaughter of the noted Viennese painter Carl Moll. He celebrated his new domesticity by building a fine villa on the lake in Maiernigg. Alma was herself a composer, but Mahler forbade her from engaging in creative work. She bore him two daughters, Maria Anna ('Putzi'; 1902–1907), who died of either scarlet fever or diphtheria at the age of only five, and Anna ('Gucki'; 1904–1988), who later became a sculptor.
The death of his older daughter left him grief-stricken; but further blows were to come. That same year he discovered he had a heart disease (infective endocarditis), and was forced to limit his exercising and count his steps with a pedometer. At the Opera his stubborn obstinacy in artistic matters had created enemies; and he was also increasingly subject to attacks in anti-Semitic portions of the press. His resignation from the Opera, in 1907, was hardly unexpected.
Mahler's own music aroused considerable opposition from music critics, who tended to hear his symphonies as 'potpourris' in which themes from disparate periods and traditions were indiscriminately mingled. However, he always had vociferous admirers on his side. In his last years, Mahler began to score major successes with a wider public, notably with a Munich performance of the Second Symphony in 1900, with the first complete performance of the Third in Krefeld in 1902, with a valedictory Viennese performance of the Second in 1907, and, above all, with the Munich premiere of the gargantuan Eighth in 1910. The music he wrote after that, however, was not performed during his lifetime.
The final impetus for Mahler's departure from the Vienna Opera was a generous offer from the Metropolitan Opera in New York. He conducted a season there in 1908, only to be set aside in favor of Arturo Toscanini; while he had been enormously popular with public and critics alike, he had fallen out of favor with the trustees of the board of the Met. Back in Europe, with his marriage in crisis and Alma's infidelity having been revealed, Mahler, in 1910, had a single (and apparently helpful) consultation with Sigmund Freud.
Having now signed a contract to conduct the long-established New York Philharmonic Orchestra, Mahler and his family travelled again to America. At this time, he completed his Das Lied von der Erde (The Song of the Earth), and his Symphony No. 9, which would be his last completed work. In February 1911, during a long and demanding concert season in New York, Mahler fell seriously ill with a streptococcal blood infection, and conducted his last concert in a fever (the programme included the world premiere of Ferruccio Busoni's Berceuse élégiaque). Returning to Europe, he was taken to Paris, where a new serum had recently been developed. He did not respond, however, and was taken back to Vienna at his request. He died there from his infection on May 18, 1911 at the age of 50, leaving his Symphony No. 10 unfinished. He was buried, at his request, beside his daughter, in Grinzing Cemetery outside Vienna.

SOUTHEAST FROM PRAGUE - HIGHLANDS
It is an 8 hour round trip.
Please send an e-mail to order the tour!

editatours@gmail.com