Private Prague Specialized Tours
It's our pleasure to serve you more about the Prague history, legends, houses, churches, castle and other unique sights and famous people that influenced this magic city. The tour can start any time you want, the guide or the driver will pick you up at your hotel or at the restaurant, railway station, airport, or any other place you wish. Our licenced tour guides speak fluently English, German, French, Italian, Spanish, Russian, Japanese, Turkish, Portuguese, Greek, Scandinavian languages (Swedish, Norwegian, Finish, Danish), Polish, Hungarian, Chinese, Hebrew and many other languages. All types of transportation are availabe to make your trip comfortable - cars, vans, limousines, buses & coaches. Please, click over an icon to learn more about our tour offer in Prague!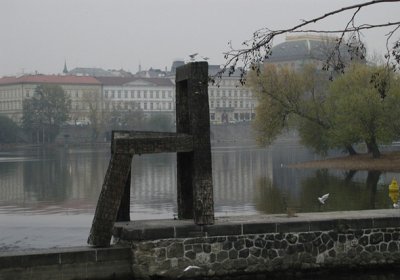 Prague Castle Tour
Learn the history of the most significant Czech cultural monument, the largest castle in the world.


Tour Code: P 3





Prague Old Jewish Quarter Area Tour
Join our guide to see the Prague synagogues and Jewish cemeteries.


Tour Code: P 4





Baroque Prague Tour
For lovers of Baroque art.


Tour Code: P 5





Prague Gardens Tour
Doscover the beauty of Prague´s baroque and renaissance gardens.


Tour Code: P 6





Art Nouveau Prague Tour
Join us to see Art Nouveau in Prague.


Tour Code: P 7





Prague - City of Classical Music Tour
Ideal for visitors interested in classical music.


Tour Code: P 8





Prague - City of Galleries Tour
City of Art


Tour Code: P 9





Prague Velvet Revolution
and WWII sites and other 20th century events tour


Tour Code: P 16





Franz Kafka's Prague Tour
Franz Kafka was Prague & Prague was Franz Kafka


Tour Code: P 17





Prague Right Bank Historic Tour
New Town, Old Town, Jewish Quarter


Tour Code: P 21





Combination of City Tours and Trips Outside Prague
Build your itinerary.


Tour Code: P 48





Prague Modern Architecture and Design
Period of the Beginning and the End of the 20th Century.


Tour Code: P 28





Assassination of Reinhard Heydrich and Its Consequenses
Hitler considered him his possible successor.


Tour Code: P 37





Literary Genius Karel Capek
one of the founders of classical science fiction


Tour Code: P 38





New World Symphony Composer Antonin Dvorak
a Czech composer of Romantic music


Tour Code: P 39





Prague Hollywood Tour
Would you like to know where were filmed Amadeus, Yentl, Mission: Impossible, Casino Royale, Les Miserables, The Bourne Identity, Van Helsing, The League of Extraordinary Gentlemen, xXx, Oliver Twist, The Brothers Grimm, Joan of Arc, A Knight´s Tale, The Sound of Thunder?


Tour Code: P 30



We also offer different city tours and country trips and combinations of city tours and trips outside of Prague. We organize programs for business groups, as well as conventions and pleasure trips . The Prague Castle, st. Nicholas´s Church in the Small Town and the baroque Library of the Strahov Monastery are open every day . The art museums are closed on Mondays, except of Mucha Art Nouveau museum and Bertramka - museum of W.A. Mozart. The synagogues and the Jewish cemeteries are closed on Saturdays . The baroque and renaissance gardens are closed from November till March. Join us to see magic Prague - one of the most beautiful cities in the world!